Alan Burns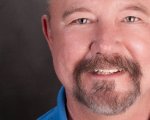 Alan's unique experience includes major market programming, research, and on-air work, plus involvement with a variety of formats and winning organizations.
Prior to founding Alan Burns & Associates in 1985, Alan spent five and one-half years as Program Director of ABC's WRQX (Q107), helping that station grow from a 2 share of the market to become Washington's dominant contemporary music station. During his tenure, Q107 achieved record rates and revenues, scored the highest 12+ share ever for an ABC-owned FM, and in 1983 became America's highest-rated major-market Top 40 station.
Alan came to Q107 from WLS/Chicago; prior to WLS he served as radio client consultant with Frank N. Magid Associates and held programming, research, and on-air positions in Chicago, Denver, and his native Alabama where he received a Masters Degree in Communication Research.
Alan has provided programming and marketing research and/or advice to CHR, AC, AOR, Country, Beautiful Music, and News/Talk stations in over 100 markets. Most notably Alan has consulted Z100 in New York, KIIS in Los Angeles, WWMX in Baltimore and KHMX Houston which he helped format and launch.
Jeff Johnson

Jeff Johnson is the Senior Vice President of Alan Burns & Associates, and has been with the company since 1987. Previously, Jeff served as Director of Client Services for Jhan Hiber and Associates working with premiere stations like Z100/New York, and WMMS/Cleveland. In addition, Jeff was Research Director for WRQX/Washington, and was a member of the RAB Goals Committee working on Arbitron issues.
Jeff has been part of the successful Alan Burns & Associates consulting team serving stations like WKSE/Buffalo, KQKQ/Omaha, WZPL/Indianapolis, KEZR/San Jose, and international clients RS2/Berlin, Germany, Mix 106.5/Sydney and Radio New Zealand. Jeff has a B.A. in Advertising from Michigan State University.
Donna Burns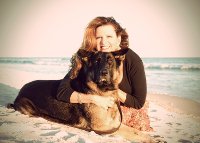 Donna is Chief of Operations of Alan Burns & Associates. She has functioned as Operations Director for WRQX, (ABC's FM in Washington); and on the ENG Desk for ABC-TV's Washington News Bureau where she coordinated the technical staff for Peter Jennings' World News Tonight, Barbara Walters' Close-Up and 20/20, and Ted Koppel's Nightline. Additionally, she acted as liaison between assignment editors and correspondents, Sam Donaldson (White House), Charles Gibson, Britt Hume (Senate and House of Representatives), and Ann Compton.
Since joining Alan Burns & Associates in April 1986, the company has grown in revenue over 1000%. Donna's primary function is to help service all of the clients of Alan Burns & Associates through follow-up, phone calls, and assistance in expediting projects. Donna assists in consulting the stations as it relates to programming, marketing and management. Donna hires new associates; markets and promotes the company; oversees all budgetary and fiscal operations; and makes sales calls to prospective clients. Donna received a B.A. Degree from the University of Alabama in Communications.
Kelly Milowe

Kelly joined Alan Burns & Associates as Executive Administrator and Marketing Assistant in February 2013. With a B.A. Degree in Liberal Arts from Rowan University, specifically with a concentration in Radio/TV/Film, she has over ten years of experience in communications. Originally from New Jersey, Kelly utilizes her strong office managerial experience and excellent customer service background to build strong client relationships. As the newest member of the Alan Burns & Associates team, Kelly creates a fun and successful work environment. She has volunteered in community service acts for Extreme Home Makeover Edition as well as volunteers as head coach for elementary school girls' softball leagues.